Soon after completing the user experience design course at General Assembly I began to advocate the user experience process at IntoScience.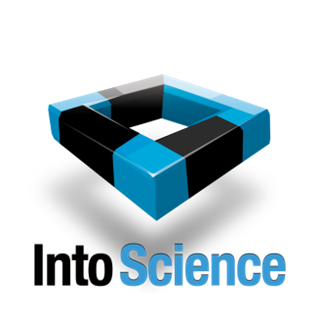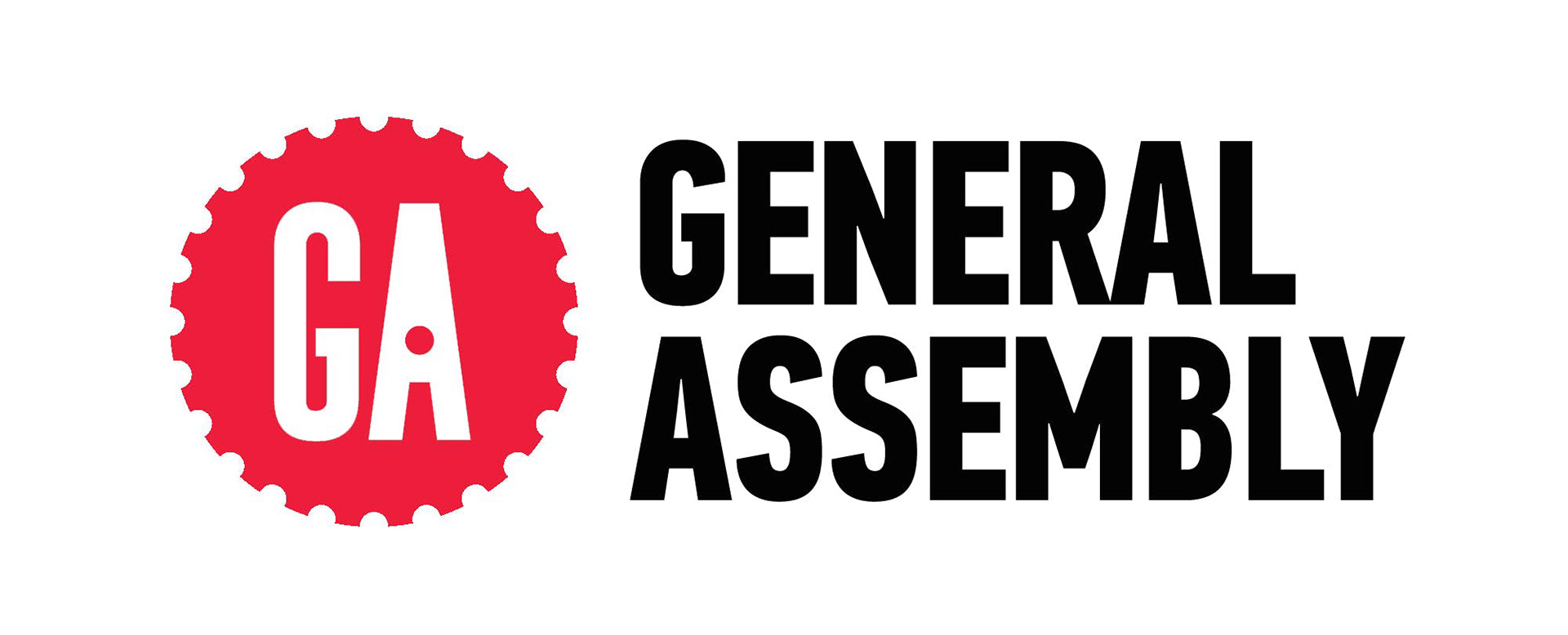 Interviews
Organised and interviewed a variety of science teachers and school students with different demographic backgrounds.

Analysis
Broke down the findings into affinity maps to discern common behaviours, pain points and goals to inform our lean personas.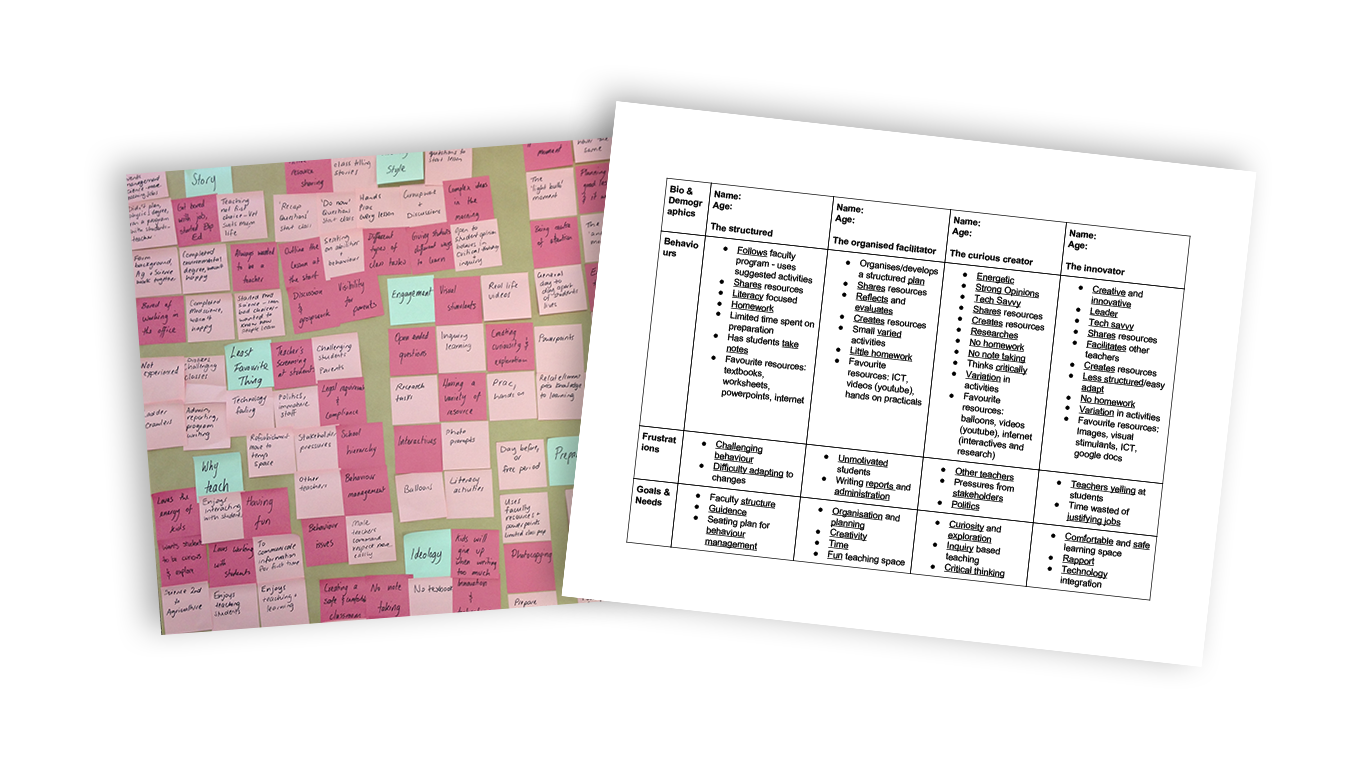 Personas
Expanded out from the lean personas,  put a human face on each and printed them out nice and big on A2 to put up in the office.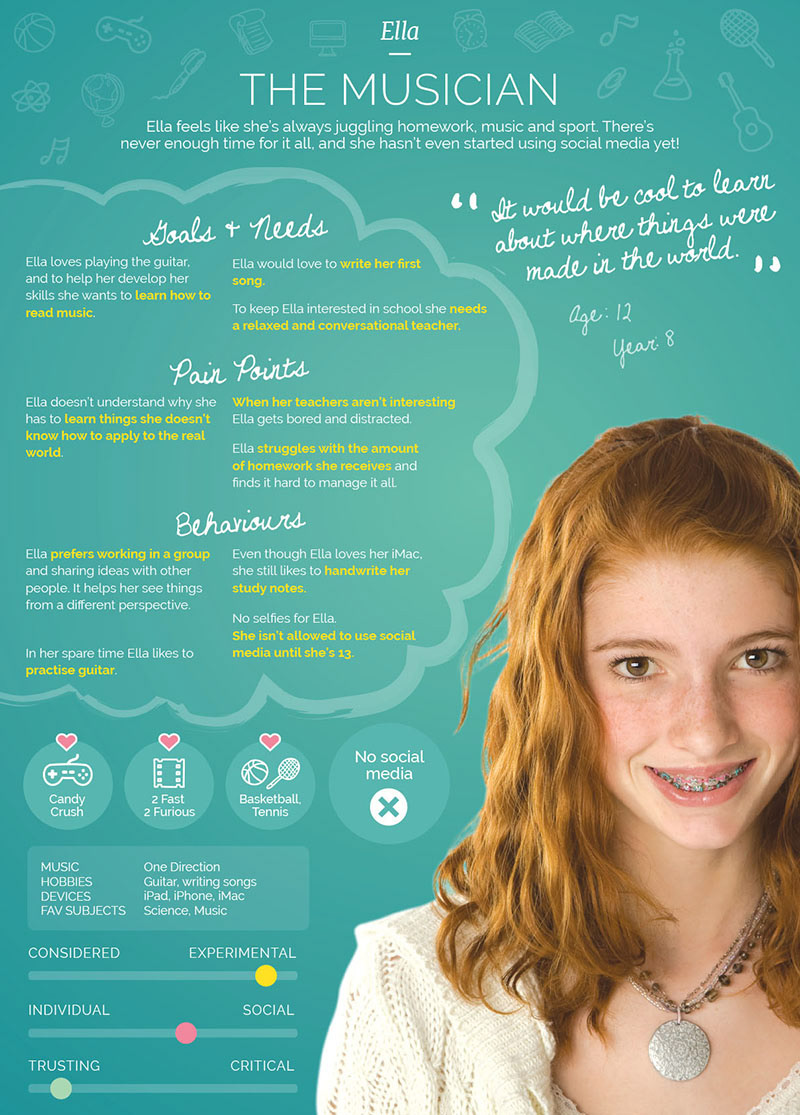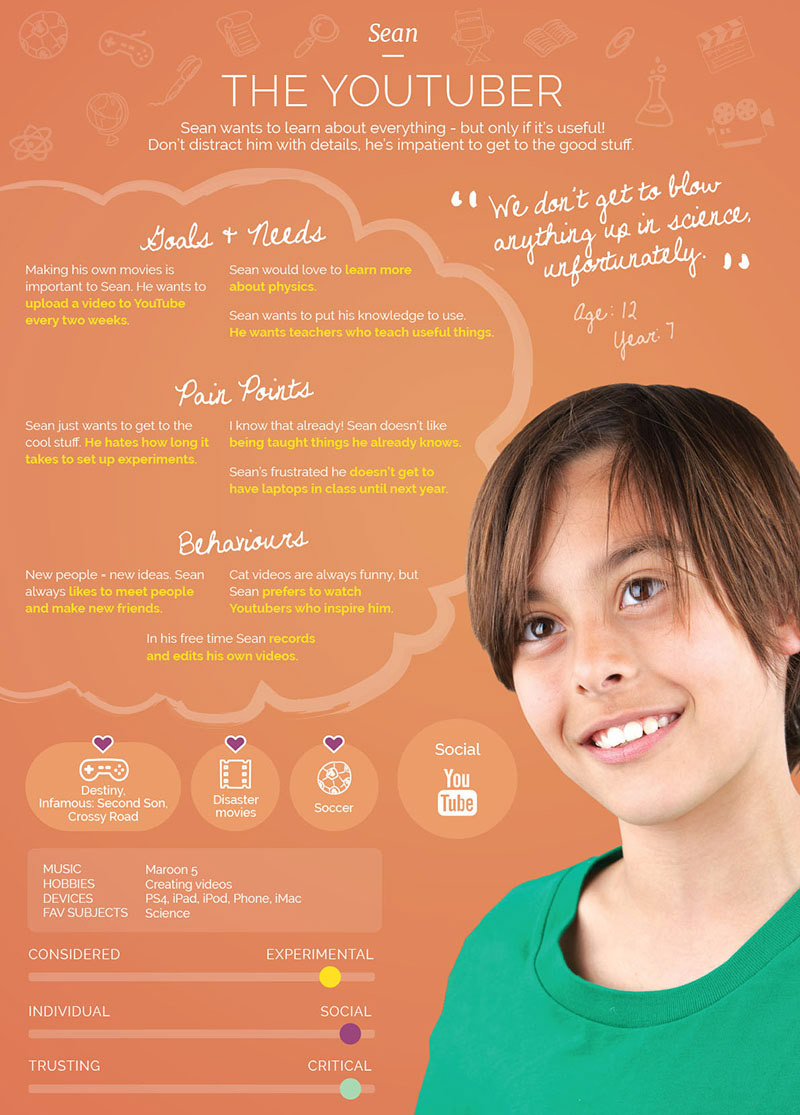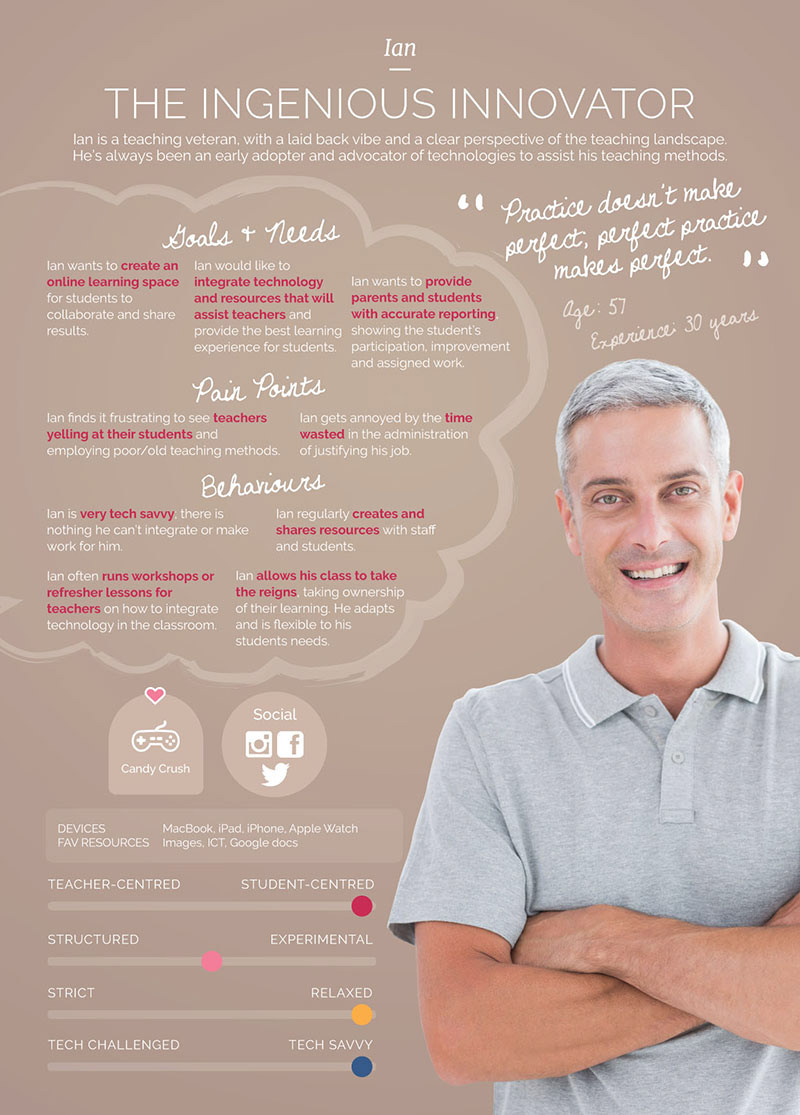 Competitor Analysis
After learning more about our audience, we had to now understand our competitors.